Webmaster
I.V. Zubov
Copyright © 1998-1999
Mobilnost Plus
Last modified:

Product Information
We are an important supplier to the Russian market. We are now for the first time beginning to offer our Generating sets for export to the international market.
In the near future we will be offering our newest product a 30 KW cogeneration plant. This cogeneration system uses a Russian natural gas engine and other parts made in Russia. Our price will be competitive and our quality will be as always, excellent..

---
Now:
---
We are pleased to offer 200 kW Natural gas fired genset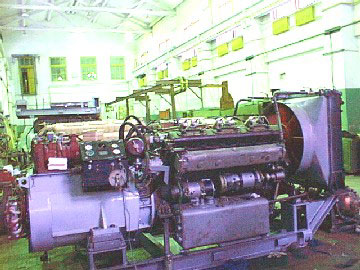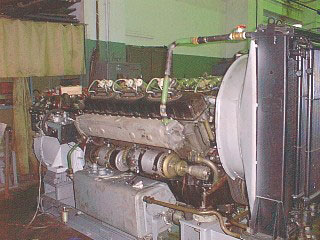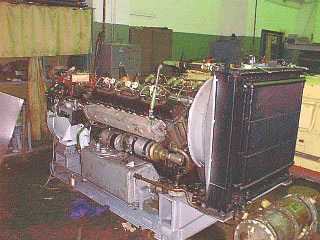 Click on the images to enlarge Specs: Engine: 12Ч15/18 Vee 12 cylinder 4 stroke gas engine displacement 36 l. bore 150 mm stroke 180 mm. Water cooled, naturally aspirated. 1500 or 1800 RPM. Rated power 300 bhp continuos. GSF200 Brush Generator 230/400 Volts @ 1500 RPM 3 phase (277/480 Volts @1800 RPM) required natural gas fuel pressure 0.1-2.0 bar One year unlimited hours warranty 40 000 hours service life lenght 11.08' width 4.08' height 5.4' weight 8500 lbs fuel consumption 60 m3/hour 24 V Electric start motor. Skid. Radiator.Price and delivery time - on request.

Download genset data sheets
Incredible money saving with our gas genset!